shower stretcher headrest
Pricing:
From: £228
VAT exempt - enter details at checkout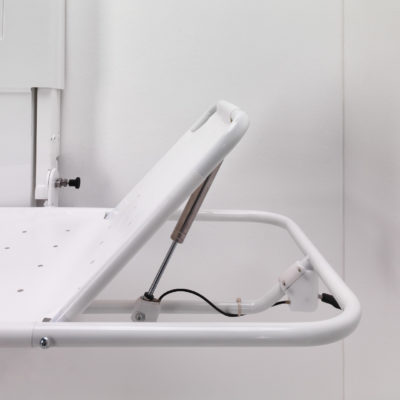 Description
Our 3 shower stretcher products can all be enhanced with the optional integral vinyl headrest. The headrest must be ordered at the same time the stretcher is ordered and cannot be fitted retrospectively. Our frames have been designed with the ability to have the headrest at each end of the stretcher (please specify which end, at point of order). The headrest features a paddle lift adjustment, which allows it to be locked securely in the desired position.