rocking ball
Pricing:
From: £107
Not VAT exempt - Normal VAT conditions apply
Accessories are available to add to this product below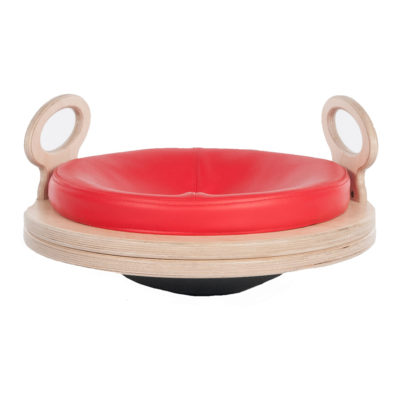 Need a user guide for this product?
Download our PDF...
NEW 'Just Colour' range
Vinyl (can be used on most products)
Dartex fabric range
(Juni, Zoomi & Strato)
NEW 'Moxxa range'
Brushed/soft finish smooth vinyl (can be used on most products including indigo, Samba, Brookfield, Heathfield, Hardrock and Whirl)
Some products have standard colours, if you require a different colour please call customer services to enquire and place your order.
Colours are a guide only and may vary due to limitations of the print process.
Material samples are available on request.
Size Guide:
| Measurement | Rocking ball |
| --- | --- |
| Code | 43411 |
| Height (mm) | 260 |
| Overall diameter (mm) | 500 |
| Height from floor (mm) | 70 |
| Max user weight (mm) | 100 |
| Product weight (mm) | 6 |
Extras / Accessories
Choose from a range of different accessories to tailor purchases to suit individual needs. To view a pop-up of the extra info please hover over the image or simply click the add sign to put the additonal product into your basket...