interlocking footrests
Pricing:
From: £135
VAT exempt - enter details at checkout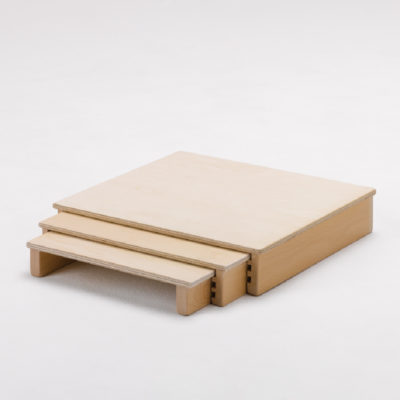 Description
Our interlocking footrests are portable and can be used with a number of seating or therapy products and comes as a set of three.
Available in two sizes and can also be used as three single footrests.
Also take a look at out independent adjustable footrest.
Need a user guide for this product?
Download our PDF...
Size Guide:
| Measurement | Size 1 | Size 2 |
| --- | --- | --- |
| Code for interlocking footrests | 4185 | 4186 |
| Width (mm) | 390 | 420 |
| Depth (mm) | 340 | 300 |
| Min height (mm) | 50 | 75 |
| Max height (mm) | 140 | 230 |
| Individual heights (mm) | 50/63/75 | 75/88/100 |
| Max user weight (kg) | 80 | 80 |
| Product weight (kg) | 5 | 5 |