body roller - ex demo
Pricing:
From: £362
VAT exempt - enter details at checkout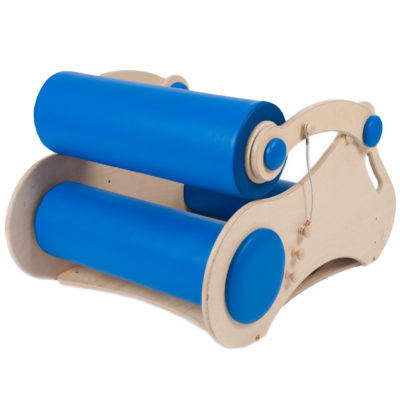 Sale!
Description
This ex-demo is in red, sold with 12mths warranty and is non-returnable. Some items may have blemishes and marks but have been fully serviced and cleaned.
Our Body Roller provides deep pressure therapy as the child crawls between the rollers. The rollers are fully padded which helps your child to relax. The tension setting can easily be adjusted.
Body rollers can be attached creating a longer therapy experience by rolling from one into another.
Need a user guide for this product?
Download our PDF...
Size Guide:
| Measurement | Red Body Roller | Green Body Roller | Blue Body Roller |
| --- | --- | --- | --- |
| Code | 43211 | 43221 | 43231 |
| Length (mm) | 1000 | 1000 | 1000 |
| Width (mm) | 750 | 750 | 750 |
| Height (mm) | 580 | 580 | 580 |
| Max user weight (kg) | 136 | 136 | 136 |
| Product weight (kg) | 30 | 30 | 30 |