Smirthwaite is proud to be working in partnership with the University of Plymouth on the studentship programme.
In 2018, we trialled the first research scholarship which consisted of devising a brief in conjunction with the University of Plymouth that would aid both ourselves and the students who were particularly interested in paediatric occupational therapy.
The premise of this project was to create a short film lasting no more than 3 to 4 minutes on the anatomical benefits of a nominated Smirthwaite product for a child with a particular condition.
In 2018, two students applied and successfully completed the interview process; Gemma Cutis and Jade Hearson. Both went on to create different but fantastic videos which are useful to parents, children, therapists and new members of our team as a training tool.
Take a look at what was achieved in the videos below…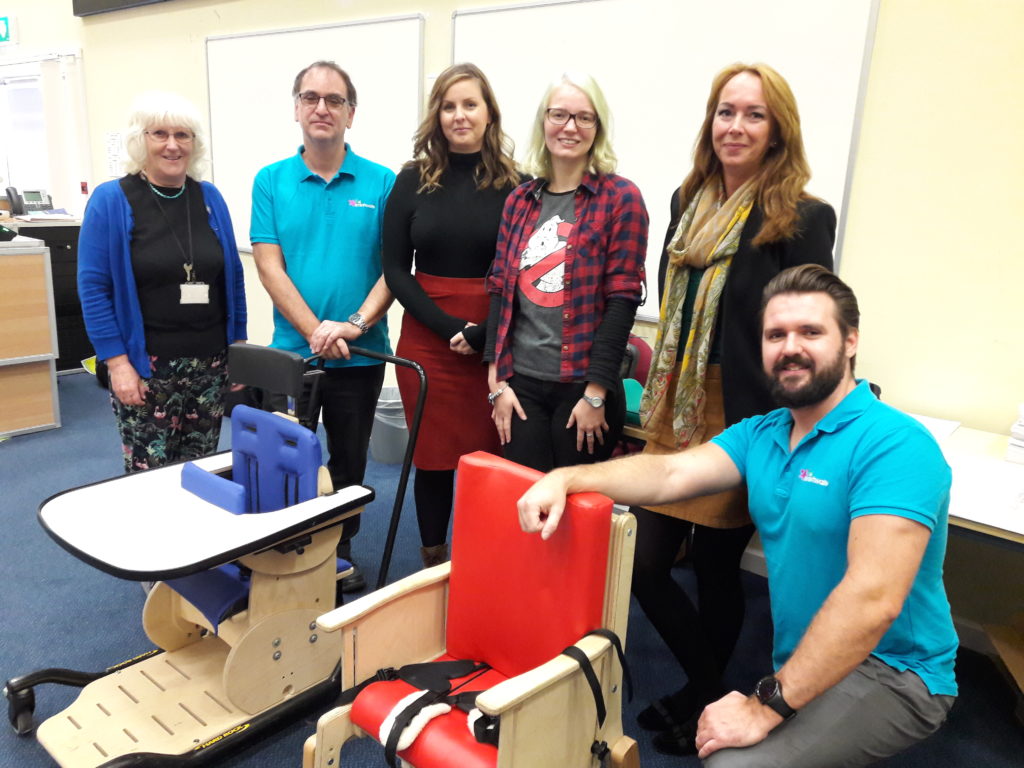 Susan Mitchell, Antony McDermott Brown, Jade Hearson, Gemma Curtis, Claire Litton & Joe Henderson.
We were delighted when we were asked if we would be running the studentship project again in 2019 as we have found it to be a really valuable exercise in developing relationships and knowledge.
This year's successful applicants, Rebecca Chappell and Lucy Bartlett, have created another two incredible videos, which really capture the benefits of the Strato and Buddy. We're thrilled with the outcome and look forward to incorporating them into the Smirthwaite community.
Take a look at Rebecca's film here: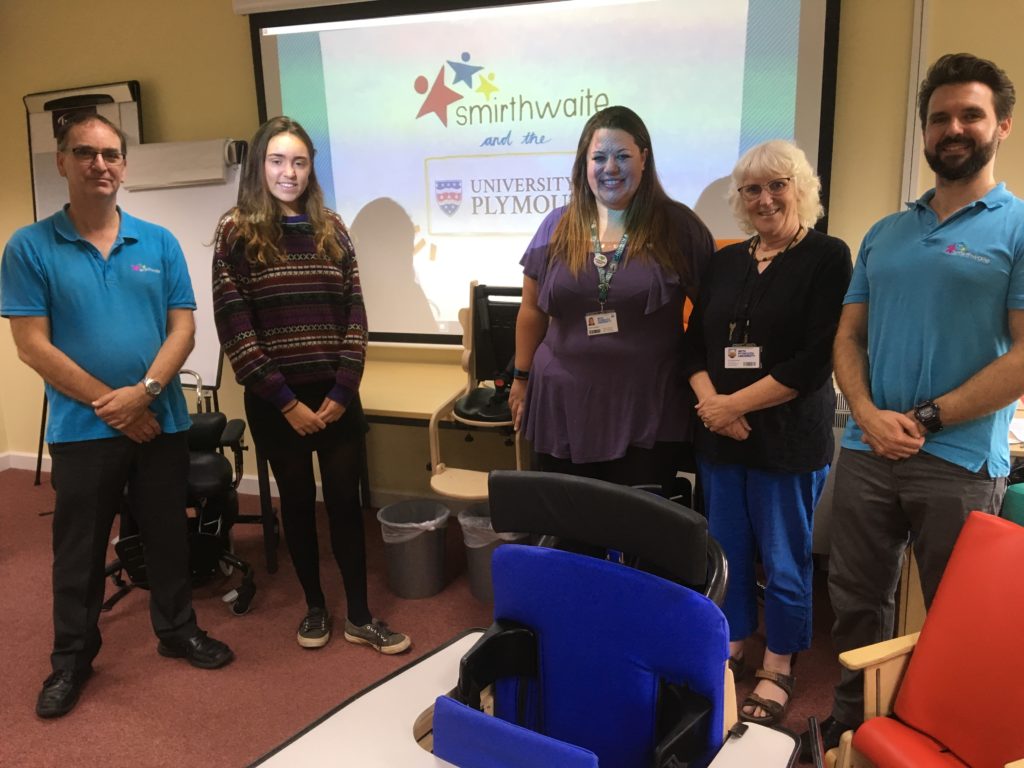 Antony McDermott Brown, Lucy Bartlett, Rebecca Chappell, Susan Mitchell and Joe Henderson.
Further details of the project can be found below. If you would like to apply to take part in the 2020 University of Plymouth/Smirthwaite Studentship please submit a personal statement about yourself and why you wish to take part to: susan.mitchell@plymouth.ac.uk.
For further information on our studentship and how to apply, please download our PDF.
It is our long-term goal to open this opportunity up to more universities across the country so watch this space!
"Both my University and the Smirthwaite team have been so supportive throughout, whilst still enabling us to be creative, I wouldn't hesitate to do it again."
"I've always wanted to work in paediatric occupational therapy, so when I heard about this opportunity, I knew I wanted to apply.
Learning about the products not only informed the video work in the studentship but also gave me lots to think about in a future career."
Jade Hearson
"Occupational therapy is all about helping people work through or live with a condition and helping them through everyday activities. Seeing how Smirthwaite manufactures these clinical chairs to help make them fun was really insightful and I thoroughly enjoyed the project."
Gemma Curtis